Reviews for Bryant Family Chiropractic
I have been seeing Dr's for a year without an indication of what could be wrong. My first visit with Dr Reed was fantastic and most of all hopeful. He was able to run test that showed where the problems exist and a plan for healing. I am very pleased!

Everyone was very welcoming. I liked that everything was explained in terms that I could understand that involved my problems. My first experience went great!

The office staff and doctor were great. I highly recommend this practice!

I had a great experience with the staff here. Everyone was very friendly & took the time to explain to me the specifics of how chiropractic medicine works.

So happy to have been referred to Bryant Family Chiropractic! I could feel improvement after the very first visit and am excited at the thought of improved flexibility and decrease in pain!

Great staff & great doctor. Very caring and attentive. Looking forward to my next visit. First time I've had back & neck relief in 8 months.

All the staff is awesome and professional. Clinic is very clean and safe. I'm starting to feel better after just two visits

Thank you so much, I feel great after my first visit and looking forward to coming back for my next appointment!

You've helped my wife and Dad so much! Thanks to you and your staff for all you do!

Dr. Reed is very informative and answered all my questions. I appreciate the time he took to study my neck problem and look forward to being back to good health.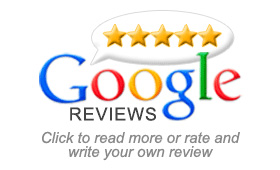 ---
Incredible First Experience
My first experience with Bryant Family Chiropractic was incredible. Very friendly, professional staff and Dr. Reed and I had a cool conversation about how the body rejuvenates tissues. Very nice facility doing cutting-edge treatment. 10/10
- Jordan P.
---
Warm and Welcoming
The entire staff, including Dr. Reed, was friendly, warm and welcoming. They all had smiles on their faces and seem to enjoy being part of the team. Dr. Reed explained everything he was doing and went over a plan for treatment thoroughly. He always asked if I had questions. I thought the entire experience was wonderful. This is the place to go to get good Chiropractic care.
- Becky S.
---
My Experience is Excellent
I came away from my first visit feeling like I finally got some help. I felt much better leaving because Dr. Reed actually listens to what my concerns were and that meant so much to me. His staff is excellent, very informative, knowledgeable, understanding, friendly, courteous, and polite. Overall, my experience at Dr. Reed's office is excellent. I came home and started calling other friends and relatives and told them about Dr. Reed's office. I am relieved to know that somebody is actually listening to my concerns about my health! I'm looking forward to my next treatment. Thank you, Dr. Reed and staff, your office is of higher standards, up-to-date, and with modern equipment.
- Janet M.
---
Feeling Improvement in My First Visit
This was my first chiropractic appointment ever. I am very impressed with Dr Reed and his staff. Everyone was incredibly knowledgeable, helpful, informative, professional...and I could go on! I am feeling improvement in my first visit! I will recommend this office to everyone!
- Lisa K.
---
Exceptional Experience
This was the most informative doctor's visit I have had in a very long time! Everything was professional and the facility was exceptionally clean. It was a very relaxing atmosphere and when I left there, just after my first visit, I felt extremely confident that Dr. Reed and his staff were going to exceed any and all expectations that I have. I am super excited about my future visits as I have had chronic back pain for some time now and had no idea I would feel this good just after one visit. Thank you Dr. Reed along with Karen and Misti.... super super super!
- Edye C.
---
Improvement After My Very First Visit
So happy to have been referred to Bryant Family Chiropractic! I could feel improvement after the very first visit and am excited at the thought of improved flexibility and decrease in pain!
- April B.
---
Two Thumbs Up!
Y'all were awesome. Most Physicians do not really listen to the patient, much less explain anything at all. Dr. Reed went into details on my Xrays and asked if I had questions, he took the time with me to make sure I understood my problems. In some offices, the staff usually just treat people like cattle "move em in, move 'em out". Not in Dr. Reed's office. Everyone smiled, greeted me and really seemed to enjoy their jobs. I really appreciated these health care professionals. Definitely 2 thumbs up!!!!
- Marsha R.
---
Kind, Compassionate & Helpful!
I had a wonderful experience and I am happy that I've found someone who will listen to me and give me hope. I've been in pain for five years and I feel that Dr. Reed and his staff want to help me. Thank you for being kind, compassionate, and helpful.
- Angela S.
---
Great place.
I feel like I'm finally getting the help I needed. The staff and doctor were extremely friendly and made me feel completely comfortable! I highly recommend Bryant Family Chiropractic!
- Ronnie B.
---
I was blown away!
The staff is so friendly and accommodating, Dr Reed explained everything so thoroughly, and my first treatment was exceptional! My only complaint is with myself for not going sooner. I feel amazing already and know it will only get better. I finally feel like I can get my active life back again.
- Terrie R.
---
Thank you for making me a believer!
Truthfully, I was skeptical about the method used to do the adjustment. I had used other chiropractic doctors in the past that adjusted you by twisting and smashing you. The instrument Dr. Reed used really worked. Even though I have a ways to go, I could definitely tell it helped after just the first visit. Thank you for making me a believer!
- Cindy C.
---
Everyone was very kind and welcoming.
They are doing everything to make sure that I will get better by the end of treatment which has me hopeful. I love how the staff makes you feel so welcome and the Dr really listens to what you have to say and are concerned about.
- Cristal E.
---
I Am Very Impressed With Him And All His Staff
I have been to many chiropractors in the last 40 years. Some I liked and some I did not, however, Dr. Reed is topping my "LIKE" list. I am very impressed with him and all his staff, who are very nice and personable. My granddaughter has been seeing Dr. Reed for about a year and both her little ones, too. So he was highly recommended. I now pass that recommendation on to others too.
-Deborah E.
---
Very Friendly
All of the staff are very friendly and the facilities are very nice. I am receiving treatment for my Bell's Palsy, which will take some time to completely go away, but after one adjustment from Dr. Reed my headaches are much better. I am not having to pop ibuprofen every 4 hours just to make it through the day.
- Tim B.
---
Very Informative
Dr. Reed was very informative on my conditions. He explained every procedure before applying it to me!! His staff were very friendly and explained what they would be doing before they started with their procedures! Looking forward to the next appointment.
- Cheryl J.
---
Very Thorough
Dr. Reed was VERY thorough in describing what he was going to do and why. Very cutting edge technology and the whole staff was very encouraging and confident which gave me a feeling of confidence that I would be better in no time. Thank You Dr. Reed and staff.
- Todd U.
---
Bryant Family Chiropractic | (501) 847-0868