Erchonia FX 635 Laser at Bryant Family Chiropractic
First and Only Chronic Low Back Pain Laser
This laser has been FDA market cleared for the treatment of chronic low back pain in a double blind, placebo-controlled, randomized, parallel group, multi-center clinical trial to effectively treat this painful condition. The participants of the showed a 58% pain reduction at 2 month follow-up evaluation. This trial went on to demonstrate that the FX 635 is successful in the treatment of chronic low back pain. The recent clearance of the FX 635 is groundbreaking for the pain management community and the war on opioids.

Discover the Fastest Way to Treat Plantar Fasciitis
Now you can relieve the pain and inflammation of the heel associated with plantar fasciitis. Our new FDA market cleared laser has been proven in clinical tests to effectively treat this painful condition. The regenerative powers of this low level laser technology can reduce inflammation and eliminate pain in the plantar fascia in only a matter of weeks and help you return to an active life once again.
Nothing Else Like It
Unlike other lasers on the market, the FX 635 is proven to promote cellular regeneration through painless bio-stimulation. It provides patients experiencing chronic heel pain with a non-invasive, efficacious solution to quickly improve their walking comfort and quality of life without surgery. While other lasers may claim to treat this problem, only the FX 635 has been market cleared by the FDA to treat chronic low back pain and plantar fasciitis.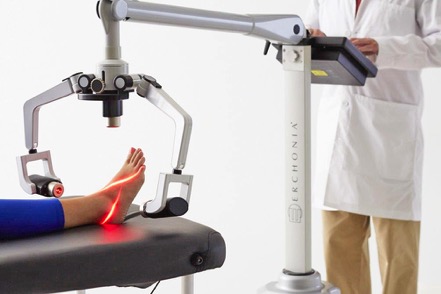 For More Than Just Chronic Low Back and Heel Pain
"It's indicated for chronic low back and heel pain, but there are probably 30 different uses for it," Dr. Reed said. "We use it for tendinitis, neuropathy, knee pain, and shoulder pain. We are offering a unique approach to these painful conditions without the harmful side effects of the many medications that are traditionally used to treat these conditions."
Erchonia EVRL Laser
Violet and Red Laser
Harnessing the power of both red and violet cold low-level lasers, the EVRL uses low-level laser therapy (LLLT) to safely and effectively treat a broader range of conditions than many other cold lasers available today. The combination of lasers in this innovative design offers unique anti-bacterial and anti-microbial properties and can treat an extensive range of conditions, such as:
Neck and shoulder pain
Acne
The exceptional versatility of this violet and red laser pain treatment allows doctors, chiropractors, physical therapists and other medical professionals to target a broader range of conditions with a single, easy-to-use device. With exceptional clinical research and FDA market clearance in treating conditions such as these, EVRL lasers are a trusted and proven treatment approach, allowing practitioners to change patients' lives without the harmful side effects associated with traditional treatment options.

Erchonia PL-Touch Laser
Versatile Low Level Therapy Laser
Unlike drugs or therapeutic surgery, the PL-Touch laser is completely painless with no downtime or adverse side effects. The device's cold lasers — which use extremely low levels of light to promote natural body healing — don't burn or scar the skin like traditional lasers, and most users don't feel any discomfort at all when the treatment is administered. Patients remain awake through the whole session while comfortably sitting or lying on a table, which allows them to enjoy the rest of their day without interruption.
The versatility of Erchonia's PL-Touch laser treatment allows professionals to target a range of conditions, including chronic neck and shoulder pain.

Erchonia GVL Laser
Green Wavelength Laser
This cold laser is the most energetic laser in the world. During clinical studies, the GVL was shown to be the most effective wavelength combination for the increase of ROM (range of motion) and decrease in pain in a single session.
This is currently the first and only green wavelength laser FDA cleared for pain and inflammation. Unique to the green wavelength is the ability to affect complex 3 in the ETC. No other wavelength can impact this complex, and it is critical for moving to complex 4 to produce ATP. Check out the video above to learn more about this transport! This laser can be used to treat neck, back, shoulder and knee pain, among many other conditions.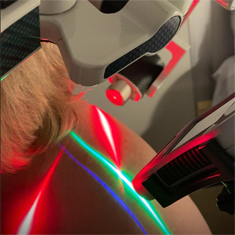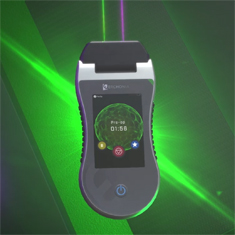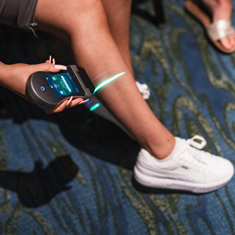 ---
Bryant Family Chiropractic | (501) 847-0868