BIOFLEX® Laser Therapy at Bryant Family Chiropractic
What is BIOFLEX® Laser Therapy?
The benefits of Laser Therapy are proven in more than 4,000 scientific papers and 500 clinical studies. Compared to traditional treatment, patients recover from musculoskeletal and peripheral nerve injuries with less scar tissue, accelerated cell regeneration, and improved function.
BIOFLEX® Laser Therapy utilizes scientifically developed and clinically tested protocols that maximize the effectiveness of treatment of an extensive range of clinical pathologies. Laser Technology uses super luminous and laser diodes to treat diseased or traumatized tissue with photons. These particles of energy are selectively absorbed by the cell membrane and intracellular molecules, initiating a cascade of complex physiological reactions, leading to the restoration of normal cell structure and function.
Laser Therapy is known in many terms, including cold or low-level laser therapy (LLLT). Recently, experts have chosen photobiomodulation therapy (PBMT) as a more accurate term that describes the therapeutic use of red and near-infrared wavelengths of light energy from laser OR light emitting diodes (LEDs) that interact with photoreceptors to produce photochemical reactions that have a positive effect on cellular metabolism and recovery from damage and inflammation.
BIOFLEX® is the only laser therapy company that utilizes powerful Class 3b lasers together with large surface arrays of bicolor LEDs that affect a large volume of circulating blood as well as underlying tissues resulting in both a powerful systemic and direct photobiomodulation effect. The overall clinical effect of targeting both the injured/diseased tissues as well as the surrounding circulatory system is an unsurpassed accelerated healing response and decrease in pain, inflammation, edema, and associated symptoms.
Physiological & Clinical Effects of Laser Therapy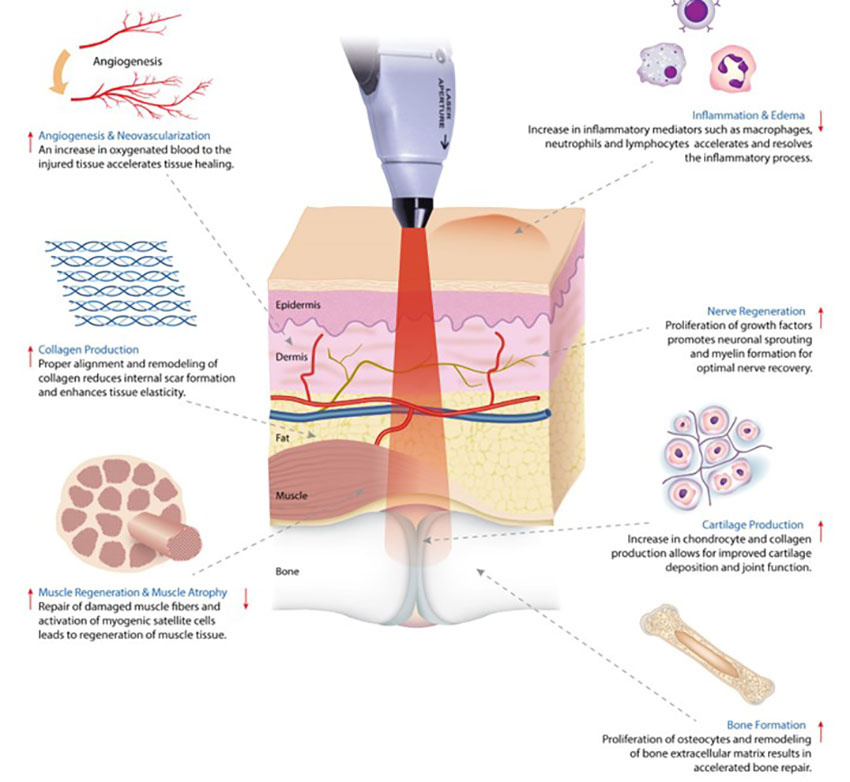 Clinical Conditions Effectively Treated with Laser Therapy
Soft Tissue & Sports Injuries
Ligament Sprains
Tendon Tears
Muscle Strains
Tendonitis
Contusions
Repetitive Stress Injuries
Carpal Tunnel Syndrome
Bursitis
Tennis/Golfer's Elbow
Rotator Cuff Syndrome
Muscle Tightness
Arthritic Conditions
Osteoarthritis
Rheumatoid Arthritis
Spinal Degeneration
Psoriatic Arthritis
General Problems
Headaches
Joint Stiffness/Aches
TMJ Disorders
Decreased Circulation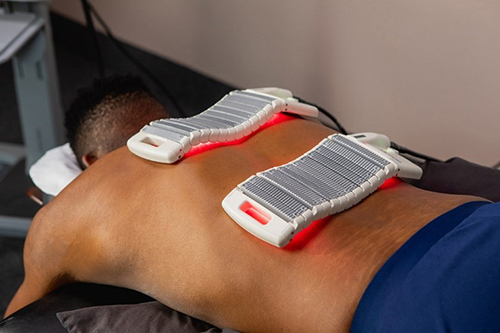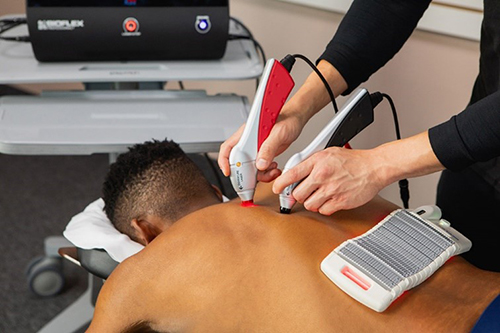 BIOFLEX Laser Therapy at Bryant Family Chiropractic
Using industry leading BIOFLEX Laser Therapy systems and condition specific protocols, we are able to successfully target the exact source of your health problem resulting in the elimination of symptoms.
When you book an appointment with our clinicians, we provide you with our clinician's full attention and time. We ensure that we provide a detailed and full assessment to accurately diagnosis your condition, determine the best treatment plan for you, and educate you along the way.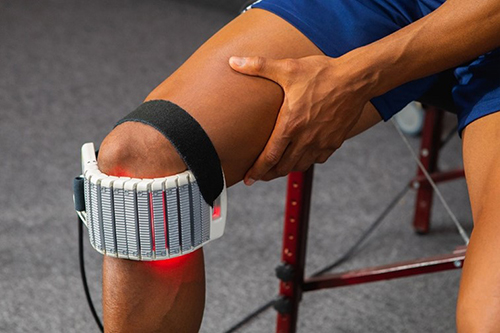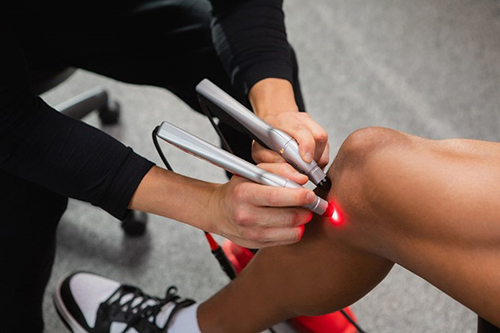 BIOFLEX® Treatment Arrays & Laser Probes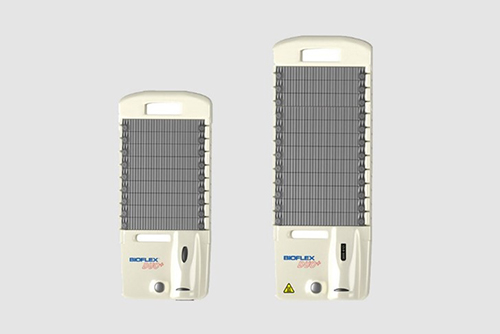 Arrays
The treatment arrays are large surface arrays integrating super luminous diodes (SLDs), unique in design. They feature both red and infrared light sources in a single diode and permit sequential application.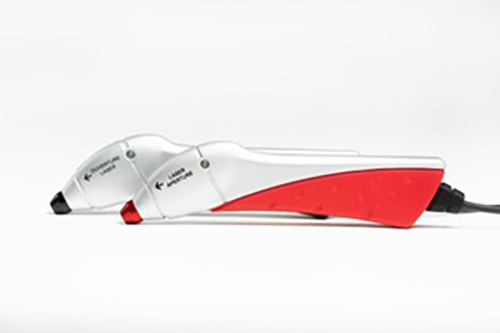 Probes
The red laser probe (660 nm) is used with all BIOFLEX® systems in conjunction with the other arrays and probes. This instrument effectively targets superficial nociceptors, reducing the sensation of pain and increasing arterial perfusion. The red laser probe has many additional therapeutic benefits and is particularly effective in patients suffering from superficial pathologies and those who have plateaued in the course of their regular treatment.
Book an Appointment Today
Call us today at (501) 847-0868 for more information or set up an appointment for BIOFLEX® Laser Therapy!
CONTACT US
---
BIOFLEX® Laser Therapy | Bryant Family Chiropractic