Meet the Team
Get to Know Us
Becky Brewster, Administrative Assistant
Becky is typically your first point of contact at our front desk, working diligently to schedule appointments, answer insurance questions and best accommodate our patients' needs. She is originally from Little Rock and currently lives in Bryant. Becky is married to her husband, Richard, and they have one grown son, Tripp, who lives in Wisconsin – "Go Pack Go"! Becky's hobbies are retail therapy, trying out new restaurants, hiking and watching football. She is a former taste tester in the Sensory Lab at Hershey Chocolate, and keeps the office supplied in chocolate at all times – in case of an emergency, of course.
I love getting to see the changes that patients go through as they discover all the ways chiropractic can improve their health and wellbeing."
---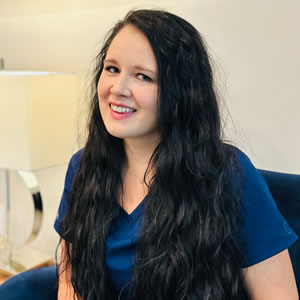 Caitlin Crane, Lead Chiropractic Assistant
Caitlin plays an important role in the office directing flow of patients and therapies for new and returning patients. She understands the importance of all aspects of patient care and brings with her years of experience as a Certified Medical Assistant and CNA alongside her educational degree of an Associate of Science. Caitlin is certified in SEMG scanning and interpretation and has been skillfully trained in laser application, spinal decompression, electrical muscle stimulation, and therapeutic ultrasound modalities. She works directly with Dr. Reed to ensure patients are comfortable during their therapies each visit. Caitlin's hobbies outside of work include hiking, looking for waterfalls, relaxing watching movies or reading a good book.
I thoroughly enjoy how wonderful our patients are and seeing them improve."
---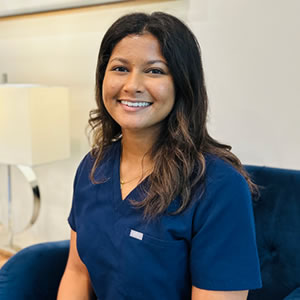 Radhika Katke, Laser Technician
Radhika brings her excitement for chiropractic care and laser therapy to our office to coordinate patient's laser therapy treatments. She graduated from the University of Arkansas with a Bachelor of Science in Exercise Science and has worked in the chiropractic care setting for several years. Radhika completed her BIOFLEX laser training program with Meditech International and Focused Shock Wave therapy training from Chattanooga. Alongside Dr. Reed, she assists with customizing laser protocols for patient's specific conditions and will walk you through each step of your treatments. She is well versed in BIOFLEX and Focused Shock Wave therapy education and is ready to answer any questions you have. Outside of work, Radhika loves to read, try new recipes, and getting outside to enjoy the Natural State.
It's wonderful witnessing and cheering patients on through their highs and lows of patient care."
---
Bryant Family Chiropractic Team | (501) 847-0868